My name us Sasha. I'm a designer, illustrator, and musician living in Helsinki, Finland, with my husband and our cat Notka. I love simple things: drawing, baking, pretty patterns, exploring the city on my bike, (vegan) pizza, house plants, relaxing with a cup of green tea, playing drums or ukulele, and cuddling with my cat.

I was born in a small city in the north of Russia, where I spent cold and dark winters of my childhood knitting, drawing and playing music. Having spent my early adult life getting an education and trying to find a job in a field I did not see myself in, I finally decided to go back to where I started: making things with my hands and being creative. When I made my first hand-bound notebook I realized that turning piles of blank paper into beautiful paper products is what I love doing the most.

I started my own stationery brand in 2014, designing and making notebooks, sketchbooks, planners and selling them in my online shop. I picked up illustration soon after that, which lead me to adding other types of products to my line as well as getting into custom illustration work.

If you enjoy stationery and illustrated goodies, take a look around my shop. If you have a custom illustration idea, a question or just want to say hello, drop me a line, I'd love to meet you!


I'm passionate about anything paper, and if you are too, this is the place for you! I design and create paper products for drawing, writing, correspondence, organizing, home decoration, and much more. Read on to learn more about my brand's philosophy and values.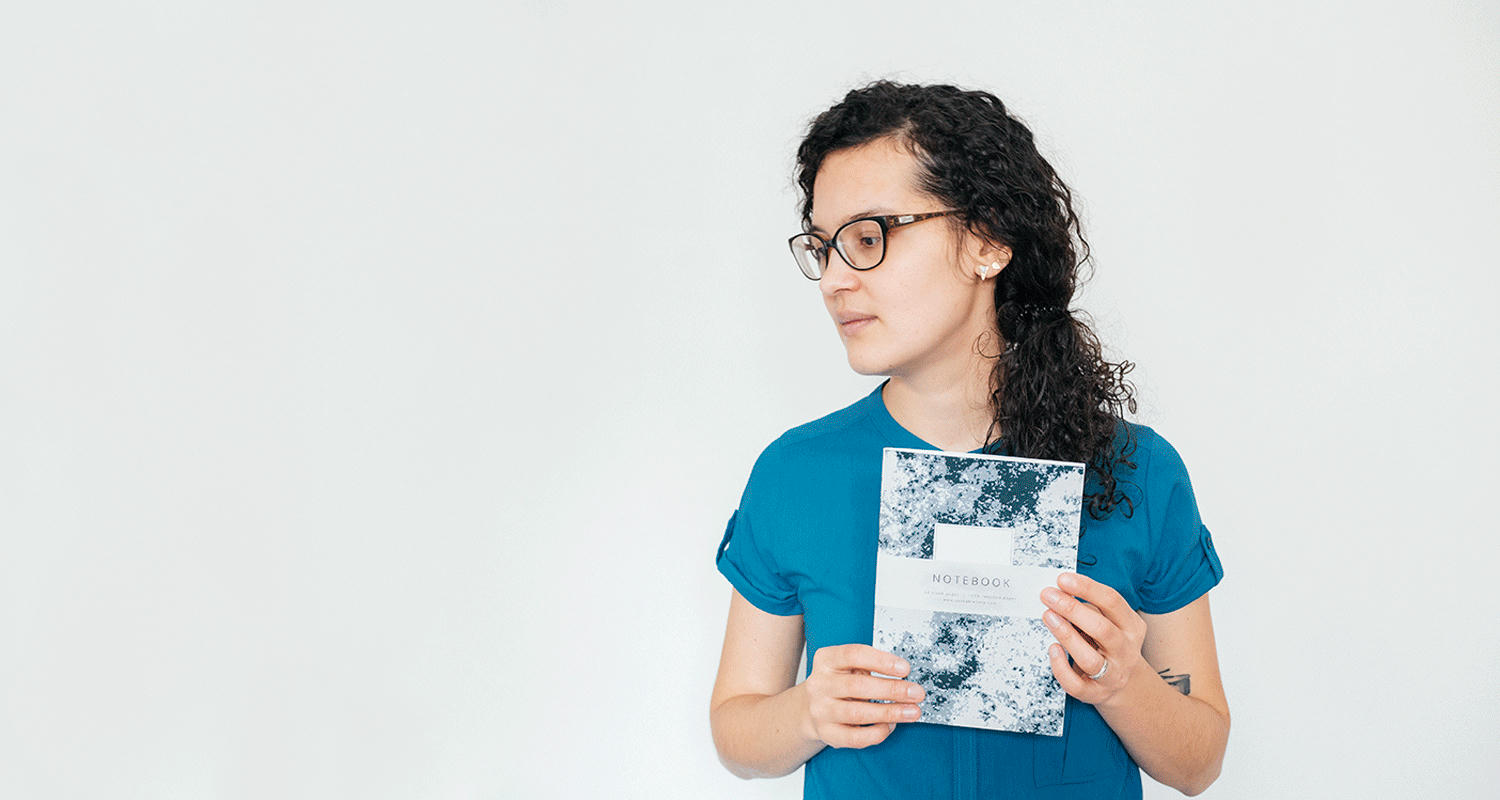 PEN TO PAPER

In our digital age, putting pen to paper is something special. It feels more personal, more creative, and more meaningful – in short, more you. There is something magical about holding a crisp new notebook in your hands for the first time, signing a card you have hand-picked for a friend, or unwrapping a fresh new print to hang on your wall. Surrounding yourself with paper products brings a little extra joy and creativity to your everyday life!



CREATIVITY IS FOR EVERYONE

Whether you're hoping to be more creative or are already a creative pro, whether you enjoy writing, sketching, doodling, designing, or writing secret poetry, you deserve to nurture your creativity. Having quality supplies and a beautiful workspace will inspire you in all your creative endeavours. Notebooks are your diaries for creativity. A new notebook is full of limitless possibilities for creative exploration – anything can happen between these pages. So get creative!



ORGANIZE AND SIMPLIFY

Love creativity but hate chaos? You can be both creative and organized! Creativity can be organized, and organizing can be inspirational. A calm and tidy space allows us to more freely explore our creativity. Creativity flows when we give it space, and that is why I design my notebooks, journals, and planners to be clean and simple and to leave room for your own self-expression and creative exploration.



SUSTAINABILITY

Simplicity goes hand-in-hand with sustainability. All of my products are made of 100% recycled paper, with help from local printers in parts of the production process. I reuse shipping materials whenever possible and recycle all paper waste gathered during production or reuse it for testing purposes. I am always researching new ways to make my business more eco-friendly and always on the hunt for sustainable materials.


To make sure you don't miss any news join my very special email list. You will be the first to know about new products and special offers. Don't worry though, I will not spam you, I promise! You can expect to hear from me 1-2 times a month.

To celebrate you joining in, you will also get a 10% off coupon to use on any products in the shop right after subscribing! (you will get a confirmation link in your email first, the second email will contain the code)